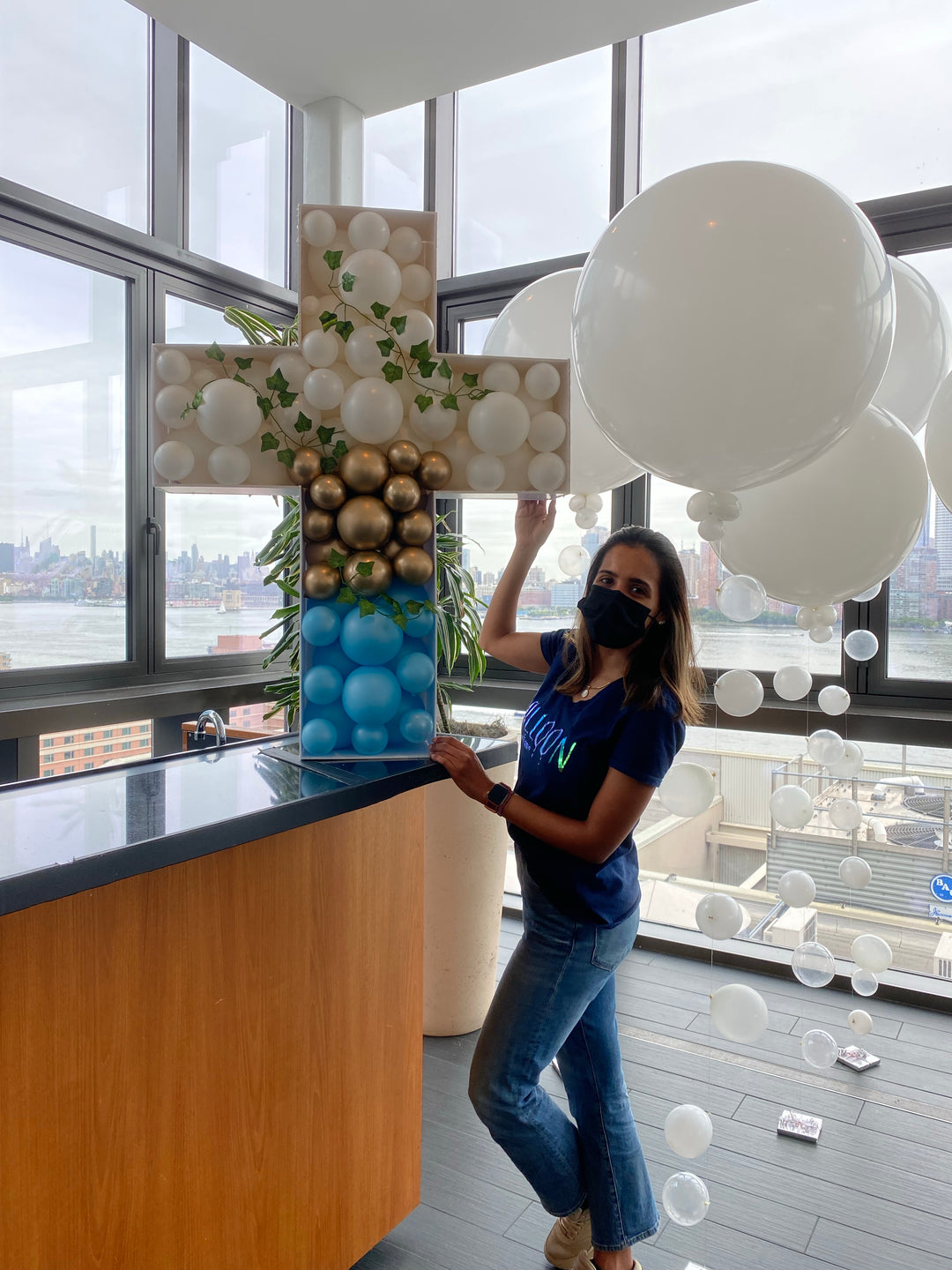 Order the hottest selling decor in the balloon industry!
We are proud to be one of a few companies in Austin,TX to offer these extraordinary balloon mosaics. This trend just recently came onto the scene but already became one of the most popular balloon designs.
Every letter, number and shape are custom made with high density foam board and filled with your choice of balloon colors.
7 DAYS PRODUCTION REQUIRED